10 Signs It's Time To Upgrade Your Enterprise eCommerce Solution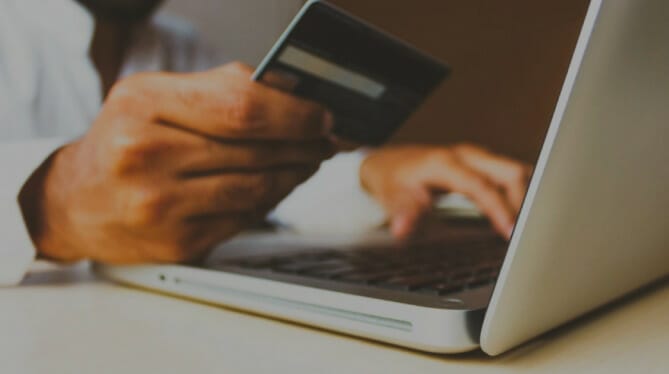 We all have a strong attachment to our routines, whether it's a certain way of dressing, a morning routine, or visiting the same restaurant over and over. What is true for individuals in a narrower sense, also applies to companies. We have seen that companies, particularly those that are well-established, tend to avoid innovation in favor of sticking with legacy methods, operations, and technology. "If it isn't broken, don't change anything."

eCommerce is one area where this can be especially damaging… Some executives state they are still utilizing the same technology they initially built without an update or migration to a newer platform. While this does not always have to be a disadvantage, we find that the success and expansion of an online business are certainly hampered by the limitations of outdated software; but when is it time to upgrade your eCommerce platform?

Here are ten indicators to consider. As part of our eCommerce services offering, we provide merchants with more valuable insights on upgrades and confirm the benefits are real for each client.
1. Too much manpower required
Many businesses have added integrations and third-party tools to their enterprise eCommerce solution over time in order to obtain more detailed data, provide tailored content, or improve performance. The end product takes on a "Frankenstein" approach with a broad array of vendors' software that requires ongoing monitoring and demands a large amount of manpower to stay current with changes.

Whether it's coordinating between marketing, sales, and IT departments or reaching out to vendors for help, deploying a legacy enterprise eCommerce solution can be time-consuming and prohibits staff from accomplishing more valuable tasks. These challenges can be automated or even eliminated with a modern solution, and enable departments to focus on more strategic tasks.
2. Meeting Customer Expectations
Outmoded eCommerce platforms become increasingly difficult to maintain over time. It can be challenging to keep track of each application as the number of software tools and integrations continues to grow. This leads to ongoing frustration for employees responsible for operating the platform. This also complicates the process of making changes to the site.

Imagine having to contact your company's IT department or even third-party professionals to make simple modifications such as a promotion, editing your product description page, or adding new articles to your catalog. As these actions remain time-consuming and are still a reality for many sellers, it results in more time and money spent to reach needed outcomes. It remains evident that the amount of time spent with routine tasks is another indication that it is time to modernize your enterprise eCommerce solution.
3. Limited mobile experience
In the U.S., internet transactions via smartphones generated more than $360 billion in revenue in 2021. Forecasts say that this will nearly double to roughly $710 billion before 2025. With these figures in mind, it's clear that Mobile eCommerce has become more crucial than ever. A recent Google survey states that 61% of visitors are reluctant to return to a site if they have difficulty accessing or navigating it on their mobile phone with 40% of these users stating that they visit a competitor's site instead.

A company's inability to provide visitors with a compelling site look and functionality regardless of their device, is frequently due to the deployment of outdated technology. In many cases, the online store system is not designed to be responsive and may not even produce a mobile-friendly website. As a result, essential traffic and conversions are lost, resulting in lost sales and lower market share.
When merchants take advantage of our eCommerce Services, to confirm where they fail to provide visitors a consistently great experience regardless of device or screen size and determine where the platform or tech stack needs to be upgraded.
4. Lack of personalization
Offering a tailored experience to customers is critical to success in today's competitive markets. Customers have grown to expect a certain level of customization and relevant content tied to specific requirements and their preferences while shopping online. To ensure profitability and relevancy, online stores must adhere to these ever-changing client demands.

Many outmoded platforms make it difficult and sometimes even impossible to provide a personalized user experience. Customers become increasingly frustrated with this 'one-size-fits-all' approach, resulting in less engagement and spikes in shopping cart abandonment. Frequently users then end up buying a product or using a service from a competitor who offers more targeted and customized experiences online. In order to secure and even extend market share through personalization, merchants need to evaluate upgrading their technology stack.
5. Limited mobile experience
Aesthetics are extremely critical in eCommerce as today's customers typically have expectations for a certain level of sophistication and style from the brands they like and the companies they buy from online. Visitors lose trust in a site if it appears to be outdated or unprofessional, and they will go elsewhere to complete their purchase with greater confidence.

Who doesn't remember the internet stores from ten years ago, with difficult-to-navigate pop-ups, inadequate onsite search, and few security certificates? Although most online shops have overcome these issues, merchants still struggle to deliver an appealing design, clarity, and readability with their eCommerce site, among rising customer expectations.

Legacy platforms frequently cannot accommodate a large number of visitors without crashing or having slow response times. Moreover, they often have a terrible user experience and poor search functionality along with broken links or photos. Each of these are impactful issues since they not only decrease conversion rates but also cause consumer dissatisfaction and harm your brand's reputation as a consequence.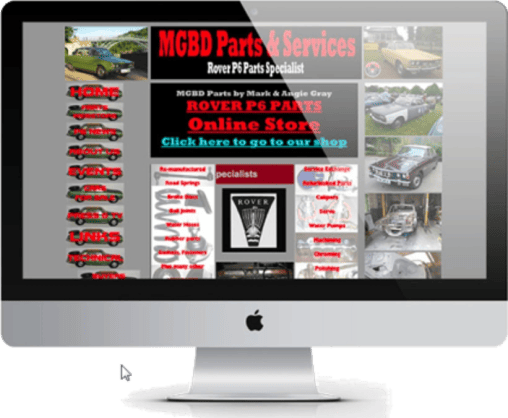 Merchants are increasingly facing the challenge of outdated design and platform capabilities, failing to meet consumer expectations. A system upgrade enables a more modern and appealing layout that perfectly reflects an organization's brand while elevating user experience and establishing trust with new customers.
The inability to scale is another problem many businesses face with older eCommerce software products. As companies expand, the amount of data and traffic passing through their websites increases. Whether it's more people browsing, a growing order volume, or a rising number of inquiries to online customer support, modern platforms are designed to handle these fluctuations with ease, whereas outdated systems can quickly become overwhelmed.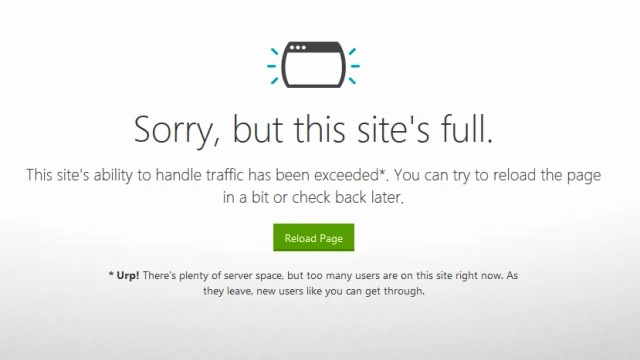 Consider the following scenario: Your company announces the launch of a new product. You were able to gain popularity among your target audience through efficient marketing efforts. Everybody is awaiting the sales launch with high anticipation! The online traffic spikes on the all-important day, and the site crashes since it can't handle the sudden influx of visitors. All of your upfront investments, as well as the cost of the product development cycles, are wasted because you are unable to capitalize on the moment. This is a major loss in terms of money and company reputation, as potential customers will be turned off by the poor user experience and may never return. This list of companies that continue to experience this continues to grow.
This is not a one-time incident, but rather a regular occurrence for some major brands that have had to consolidate or be acquired to survive. Even some of our clients have had this experience in the past, so we know that failing to expand when needed is a common reason for modernizing their platform, and why they chose us as their partner.

Our custom eCommerce software development services equip companies with scalable solutions, enabling sustainable growth in their business without sacrificing user experience or their ability to keep up with competitors.
7. No allowance for data-driven decision making
Insufficient analytics and data points on sales, customer behavior & website performance are among the common challenges for merchants that recognize they need help. Without a consistent source of reliable information, decision-making is far more complex and often leads to incoherence amongst departments.
Another problem we have noticed is that sellers struggle with gaining or maintaining an overview of their entire eCommerce business, including consumer journeys and preferences, due to the use and dependence on third-party solutions. Without fully integrating app extensions and in-house systems to the eCommerce platform, data continues to be stored in separate locations, resulting in data silos that disrupt the information flow for effective eCommerce decisions and outcomes.
The latest online systems and platforms equip merchants with comprehensive attribution of product information, customer demographics, and behavior patterns to sales performance. This equips executives for a well-coordinated and well-informed eCommerce strategy – Capitalizing on current trends, managing any downside information in real-time, and limiting risks. If an existing system can't provide these features, we recommend looking for a more modern option that includes data-backed operations.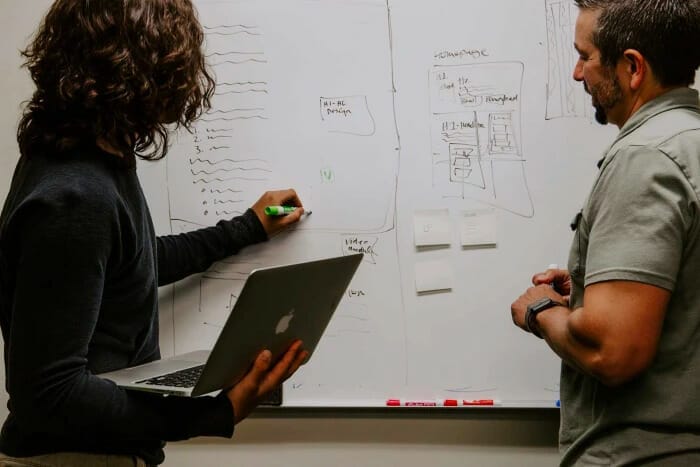 8. Lack of Flexibility and Integration
Online merchants are on the lookout for new features to add to their system in order to keep up with client needs and drive engagement as well as conversions. However, even the most up-to-date platform may not be able to provide the needed set of needed functionality, without some level of custom feature development and integrations. Merchants can add features they need without sacrificing quality or user experience, all while smoothly transferring data for comprehensive analytics.
Security is a necessity to conduct business online. Outdated or insecure protocols can even end a business by compromising customer data, either personal or financial. At a minimum, this results in not only a loss of trust but also huge fines for violations of data protection requirements like GDPR.

Upgrading to a more secure platform provides companies with the reassurance in knowing their clients' data is well-protected and in compliance with online purchase security guidelines.
10. Your site cannot keep up with Market Trends
Continuously shifting technologies and evolving trends make A/B testing and implementing new payment options the best practices to deliver a superior client experience and ensure market competitiveness.

For business leaders, this presents both a difficulty and an opportunity. Legacy platforms often fail to keep up with new trends, making it more challenging for merchants to offer customers quality experiences and incentives. Modernizing gives companies access to cutting-edge technology that provides them with competitive advantage.
Many executives are unsure whether their site needs to be upgraded and what value an upgrade would deliver. Whether it's Shopify, BigCommerce, or another provider, salespeople have been telling them: "You must upgrade now" for years. This generates distrust and frustration between software manufacturers and their customers, requiring the letter to either agree to improvements that don't deliver the desired outcome or continue with the old system, which limits the company's success.
We support organizations in this exact scenario with the truth. There are numerous indicators when a legacy platform is outdated, and there are even more advantages in upgrading to a cutting-edge solution. However, this must be done based on a better understanding of the costs and opportunities with all options considered.
As part of our eCommerce services offering, our experts assist clients navigate through this decision-making process. Having successfully worked with over 350 merchants, we prove to deliver reliable outcomes to both merchants and customers – from assessing the value of an upgraded platform to implementing a new solution without any complications.
We invite you to a conversation with an expert at ELASTECH to explore how our expertise can serve you. To schedule, please click below.
Book your free appointment with an eCommerce Expert
How companies need to play in order to win the war for telent